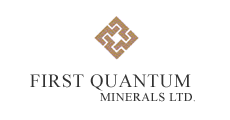 FOR IMMEDIATE RELEASE
WITH PICTURE
JANUARY 19, 2022


RADIO PLATFORM BEAMS BUSINESS TRAINING TO OVER 2000 ENTREPRENEURS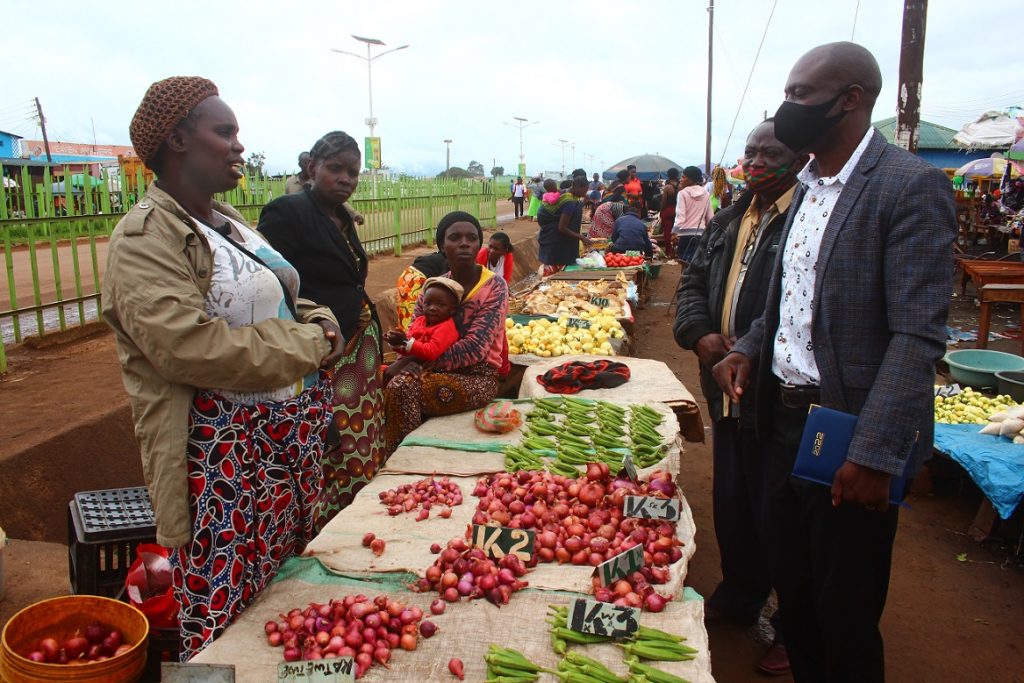 Mining firm commits to enhancing small businesses' capacity to participate in the country's economic growth


SOLWEZI, ZAMBIA – An innovative radio platform for providing business training reached 2,000 entrepreneurs in Solwezi last year.
The workshops, which were also run on social media, under the theme 'Changing the Business Mindset' were sponsored by First Quantum Minerals' Kansanshi Mining operation in collaboration with Fortune World Investments, and turned radio as a medium last year to beat the COVID-19 pandemic.
Enhancing Small and Medium Enterprises' (SMEs) participation in key sector value chains is critical to building economically independent communities in rural areas explained the company.
Its Business Development Training programme has trained over 2,000 small business owners in basic business development techniques as part of its Kansanshi Foundation's community sustainability programme.
The training which took place in North-Western Province's Solwezi District aims to build employment capacity, enhance business growth and sustainability independent of mining activities as well as help formalise participants' businesses.
In 2010, Fortune World Investments was contracted to carry out local business development training and mentorship programmes in Solwezi's Central Business District (CBD) and surrounding areas.
FQM's Kansanshi Foundation Manager Bruce Lewis said: "FQM's support for local business is also meant to boost economic activities in its host communities, as well as help the locals improve their livelihoods by generating an income to support their families and community."
"Long-term, the project aims to offer specialised training courses to shortlisted participants that stand out and need sector-based training to boost their businesses further – with the possibility of linking them to funders and ready markets for their products and services."
Mr Lewis explained that local business development and procurement have long been a priority for the company and are key focus areas in the mining firm's development agenda.
"We are committed to helping communities realise their potential. And because we know that beyond the existence of the mine, people must still be able to live their lives and support their families, we will continue to pursue initiatives that equip them with the necessary skills and knowhow to achieve this," said Mr Lewis.
"Creating an empowering environment for local businesses requires collaboration across functions within the company, its suppliers, contractors, community leaders, and the Government."
He added that the company firmly believed that SMEs played an important role in employment creation and formed the backbone of the country's economy hence the need for sustained support from corporate entities and other stakeholders.
"FQM has adopted a three-pronged approach to develop local businesses. This is by way of supporting initiatives that aim to improve the skills of local entrepreneurs, increase small businesses' capacity and to provide competitive and high-quality supplies and services."
"Being a multinational company, it is important to note that FQM expects quality and competitiveness, and not at any stage shall this be compromised in the local procurement process," He noted.
FQM has developed local procurement and contracting guidelines, standards, and tools aimed at promoting its local business development policy.
This has culminated in the creation of training programmes and other initiatives to enhance local supplier and contractor skills in line with the set guidelines at its Kansanshi Mine in Solwezi and Sentinel Mine in Kalumbila.
Mr Lewis further explained that the mining giant had over the years progressively identified and purchased from qualified and competitive local suppliers and contractors.
He added that this had resulted in secondary economic development and lasting commercial opportunities in its catchment areas.
FQM's Kansanshi Mining and Kalumbila Minerals recorded a combined local annual spend of US$4.48 billion between 2018 and 2020, representing more than 80 percent of its overall spending on goods and services in Zambia.

-Ends-


About First Quantum Minerals Ltd First Quantum Minerals Ltd is a global metals and mining company producing mainly copper, gold and zinc. The company's assets are in Zambia, Spain, Mauritania, Australia, Finland, Turkey, Panama, Argentina and Peru.
In 2020, First Quantum globally produced 779,000 tonnes of copper, 265,000 ounces of gold and 13,000 tonnes of nickel.
In Zambia it operates the Kansanshi mine – the largest copper mine in Africa by production – and smelter and the Sentinel mine in Kalumbila.
The company is listed on the Lusaka and Toronto stock exchanges.
http://www.first-quantum.com
---
For media inquiries please contact: Gillian Langmead at Langmead & Baker Ltd;
+260 979 060705;
info@langmead.com