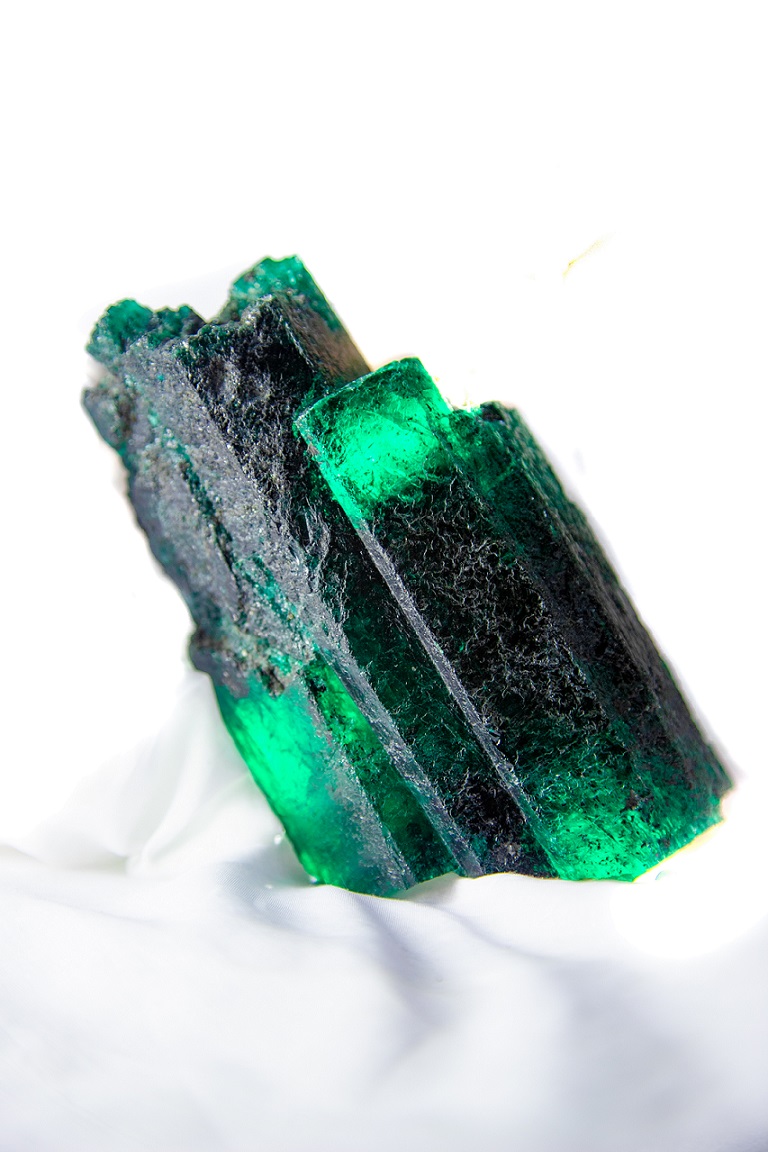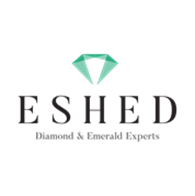 FOR IMMEDIATE RELEASE
WITH PICTURES
MAY 17, 2022


KAGEM'S CHIPEMBELE EMERALD MAKES HISTORY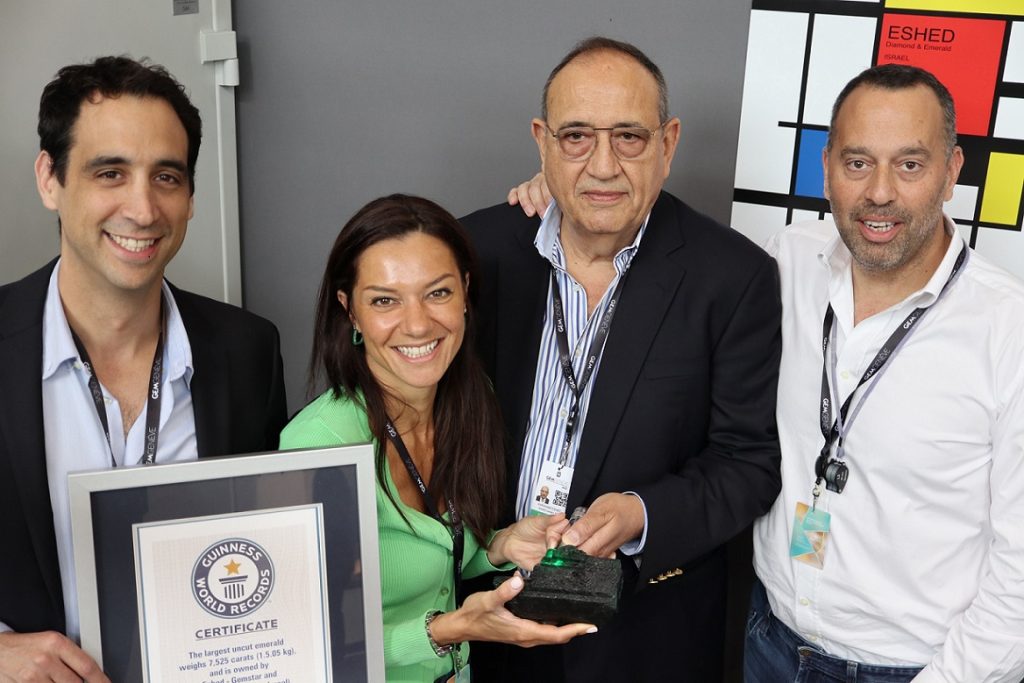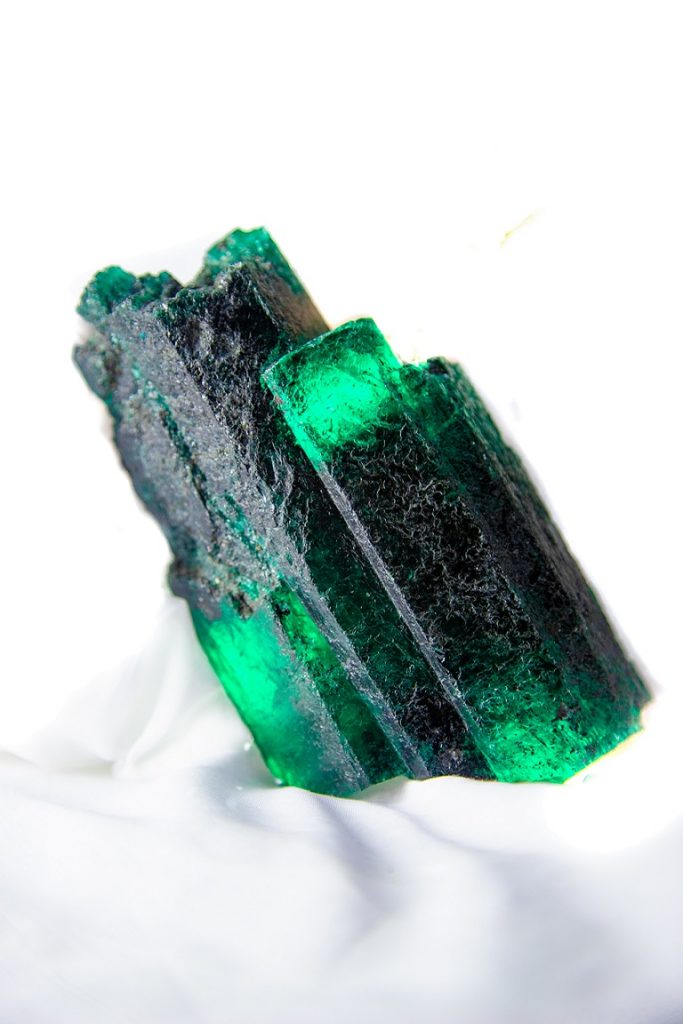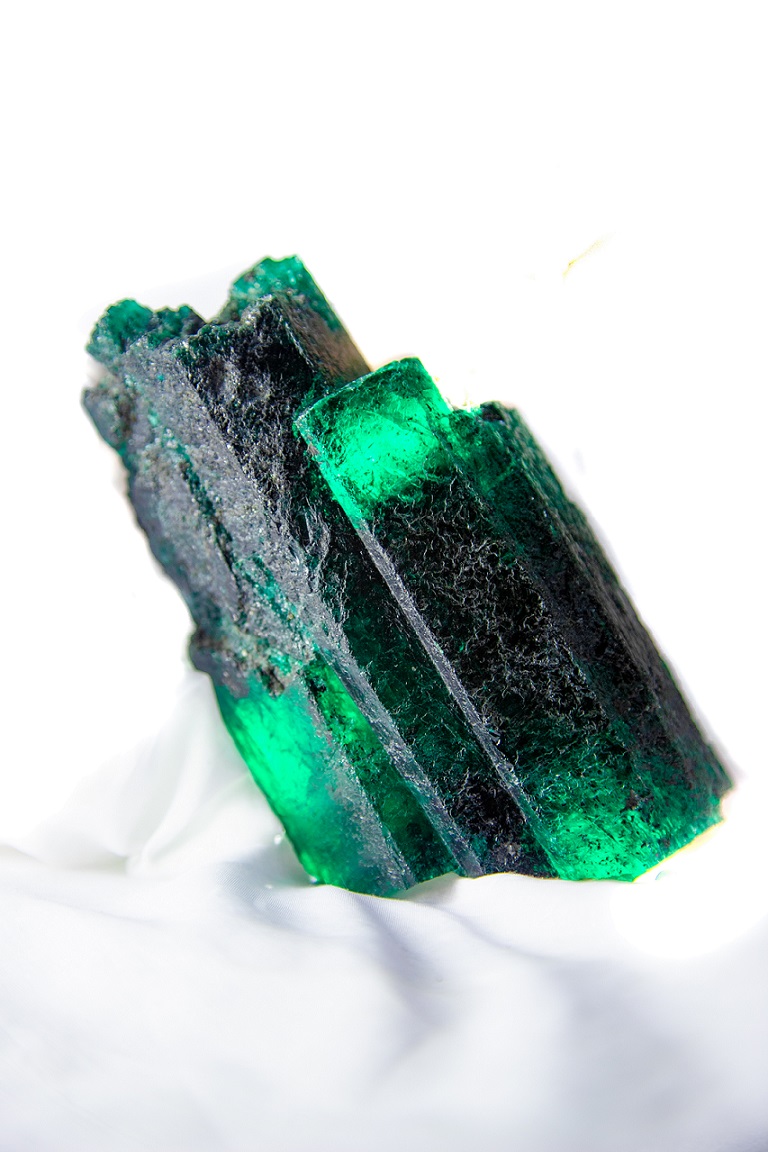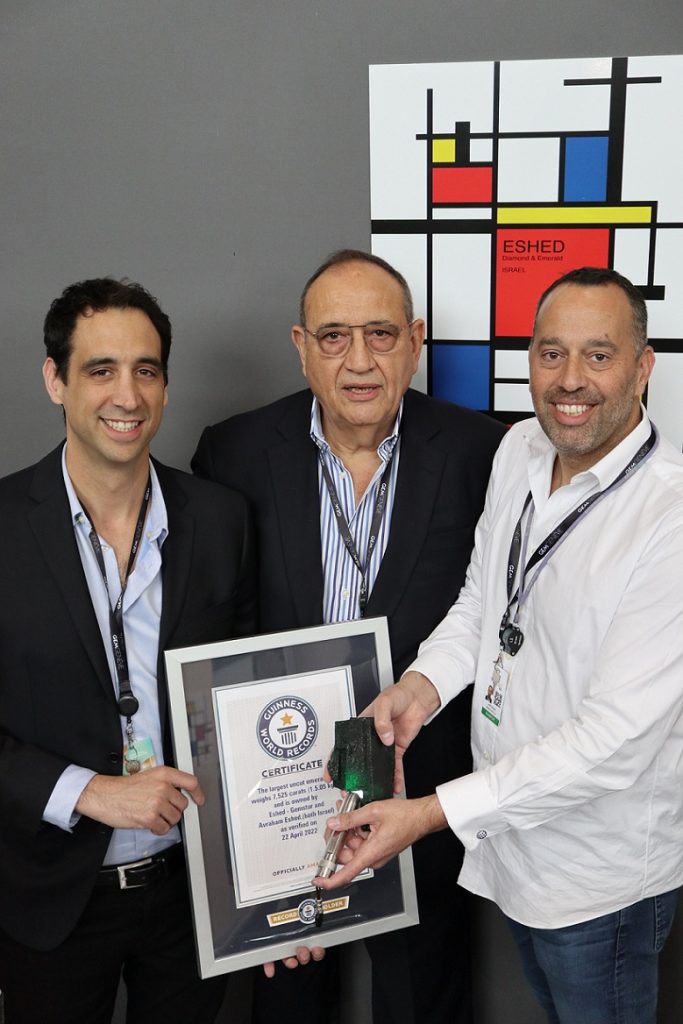 LUFWANYAMA, ZAMBIA – Kagem's largest high-quality emerald ever found has broken the GUINNESS WORLD RECORDS™ title for Largest uncut emerald, as verified on 22 April 2022.

The accolade was jointly unveiled by a delegation from Gemfields Group and Eshed – Gemstar at Gem Geneva – the world-renowned gem and jewellery show recently.

Traditionally, only the rarest and most remarkable emeralds are given names. Shortly after its discovery at Gemfields' Kagem Mine in Lufwanyama District on the Copperbelt, the extraordinary 7,525-carat (1.505kg), single-crystal was christened Chipembele – meaning "Rhino" in Bemba.

Kagem donated a share of the proceeds from the sale of Chipembele at auction to the North Luangwa Conservation Programme in Zambia, to aid critical black rhinoceros conservation efforts. Eshed – Gemstar will also contribute a share from their future sales of Chipembele.

Kagem is the world's largest single-producing emerald mine, owned by Gemfields in partnership with the Zambian government. It has yielded a number of exceptional gemstones in recent times, but none more so than Chipembele, whose discovery in July 2021 left the geologist team who excavated it speechless. They believe it formed under near perfect conditions, allowing the combination of the elements beryllium, chromium and vanadium to crystallise into a large, distinct hexagonal crystal with glassy surfaces and a rich golden green colour.

The rarity of Chipembele is evident when looking at its unusually large size, coupled with an incredible transparency and vivid green colour. Its structure displays the emerald in its original crystal state without the presence of host rock or by-product. By shining a light through Chipembele, you can see deep within the gemstone and witness the intensity of colour and the unusual absence of inclusions.
The combination of all these desirable features would indeed be deemed rare by any industry expert.
On 5 May 2022, the second day of Gem Geneva, a very special ceremony was held to honour Eshed – Gemstar and its founder Avraham Eshed. This was followed by a champagne toast and presentation of the certificate of the Guinness World Records title, in the company of friends and colleagues from the gemstone and jewellery industries.

Eshed – Gemstar acquired the extraordinary Chipembele at the Gemfields high-quality emerald auction in November 2021.

"We congratulate Avraham on yet another achievement in his lifelong commitment to the coloured gemstone industry. Relationships with trusted partners like Eshed – Gemstar, who share Gemfields' principles of trust and transparency, have been the driving force behind our ability to build a unique model within the coloured gemstone industry, which supports sustainable development in places like Zambia," said Gemfields' Managing Director – Product & Sales, Adrian Banks.

A trade show organised by industry insiders, Gem Geneva is a hub of creativity and innovation and one of the most important calendar dates in the jewellery world; it was the ideal event for this exciting announcement, as well as the perfect timing for it, with emerald being the birthstone of the month of May.

Chipembele comes with unique DNA nanoparticle tagging and a blockchain ledger, both provided by Provenance Proof (a subsidiary of Gübelin Gem Lab). This means that the resulting cut and polished gems from Chipembele can be identified and certified as having originated from this extraordinary gemstone, and therefore from the Kagem emerald mine in Zambia. This provides peace of mind and promotes trust and transparency in the industry.

The great honour of a Zambian emerald like Chipembele achieving a Guinness World Records title is sure to further the mission of raising awareness of African coloured gemstones and promoting best practices in the industry.

-Ends-


CONTACT
Enquiries
Gillian Langmead
Langmead & Baker Ltd
Tel: +260 979 060705
info@langmead.com

Head office
Helena Choudhury
Head of PR and Communications
Tel: +44 (0)207 518 3420
helena.choudhury@gemfields.com

Kagem responsible sourcing highlights
Kagem is committed to ensuring that the community continues to benefit positively from its operations through various sustainability programmes focused on alleviating poverty and aligned with government policies, the UN Sustainable Development Goals (SDGs) and Vision 2030
The mine has spent more than USD 2.8 million on community projects, including:

Rehabilitation of the 18.7km road connecting Chief Nkana and Chief Lumpuma's chiefdoms from Kandole to Kafwaya village in Lufwanyama district
Construction of the Nkana Health Centre
Construction and equipping of a new Chapula Secondary School
Construction of new buildings at Chapula Primary School
Building of teachers' accommodation at Kapila Community School
Support for the Blessing, Kapila Green Farms,Twende and Twasanta projects
Improvements to Chief Nkana and Chief Lumpuma's palaces

Kagem's USD 345,000 industry training initiative is sponsoring students from the geological and mining engineering departments at the School of Mines at the University of Zambia (UNZA) and Copperbelt University (CBU) over a period of eight years.
The 40 auctions of Kagem gemstones held since July 2009 have generated USD 792 million in total revenue.
Kagem currently provides 1,150 direct jobs, with 94% of the workforce being local.

About Kagem Mining
Kagem Mining Ltd, based in Lufwanyama, is believed to be the world's single largest producing emerald mine. Kagem is 75% owned by Gemfields, in a model partnership with the Zambian government.
Kagem aims to emulate the values of Gemfields and operate in a way that contributes positively to the national economy, while taking a leading role in modernising the coloured gemstone sector and building sustainable livelihoods for the communities around the mine. Kagem believes that coloured gemstones should be mined and marketed by championing three key values – transparency, legitimacy and integrity.
Gemfields is a world-leading miner of responsible coloured gemstones. In addition to Kagem, Gemfields is the operator and 75% owner of Montepuez Ruby Mining in Mozambique (at one of the most significant recently discovered ruby deposits in the world), as well as bulk sampling licences in Ethiopia, amongst others.
Gemfields has developed a proprietary grading system and a pioneering auction and trading platform to provide a consistent supply of coloured gemstones to the global jewellery market.
Fabergé – an iconic name with an exceptional heritage – is a member of the Gemfields Group. The beauty of Fabergé's designs and craftsmanship, helps to raise consumer awareness of responsibly sourced coloured gemstones.
As well as supplying a significant share of the world's rough rubies and emeralds, Gemfields initiates activations to build desire for coloured gemstones: for example, collaborations with international jewellery brands and other creative partners. Often surprising, unexpected and unique, these collaborations are chosen to promote consumer awareness and increase the appeal of coloured gemstones, raising their profile, and, in turn, providing greater benefit to their place of origin in Africa.
Gemfields: Gemfields.com | Investors | Instagram | Facebook | Twitter | YouTube
Fabergé: Fabergé.com | Instagram | Facebook | Twitter | YouTube
Kagem Mining: LinkedIn
Montepuez Ruby Mining: LinkedIn