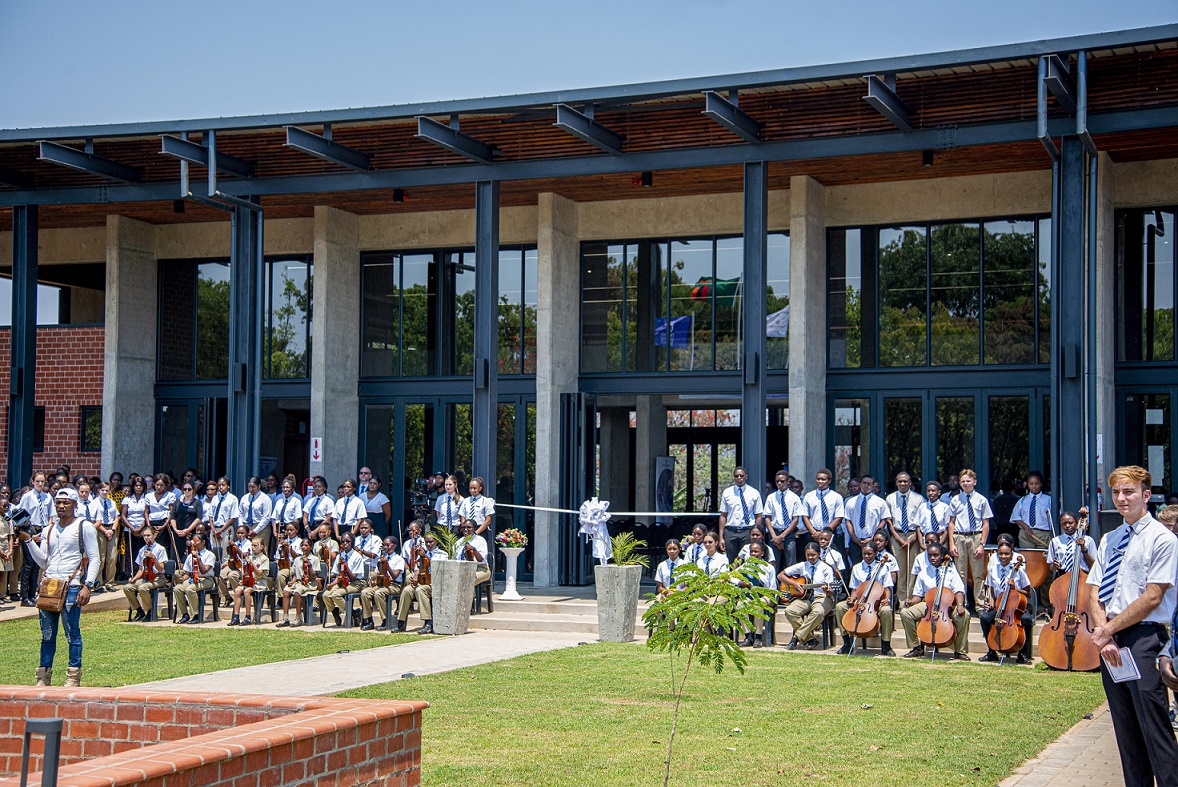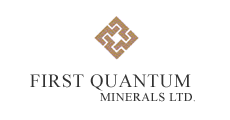 FOR IMMEDIATE RELEASE 
WITH PICTURES  
OCTOBER 11, 2022 

FQM UNVEILS SOLWEZI'S NEWEST BEACON FOR EDUCATION AND SPIRITUAL DEVELOPMENT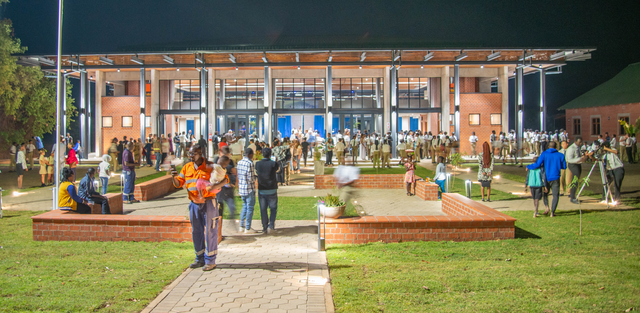 SOLWEZI, ZAMBIA – First Quantum Minerals has handed over the newly built ultra-modern Philip Pascall Chapel and Theatre (PPCT) to Trident College, one of three Kansanshi Mining-supported schools in Solwezi.
The multi-million-dollar facility, which acts as a chapel, conference hall and arts centre, took a total of 13 months to complete.
Part of its purpose is to serve as a meeting centre for the college but also for the wider community of Solwezi.
The handover ceremony was graced on behalf of Her Honour, the Republican Vice President by the Minister of Commerce, Trade and Industry Hon. Mulenga Chipoka, North-Western Provincial Minister Hon. Robert Lihefu, Provincial Permanent Secretary Col. Grandson Katambi, Chairman of First Quantum Minerals Philip Pascall – after whom the building is named – FQML Group Director Matt Pascall, FQML Chief Operating Officer Rudi Badenhorst, Kansanshi Mine General Manager Anthony Mukutuma, Trident General Manager Junior Keyser, and several other high-profile dignitaries.
In a speech read on her behalf, the Republican Vice President, Her Honour Mrs Mutale Nalumango, thanked FQML for its continued contribution to the economic growth of Zambia in the over 25 years it has operated in the country.
Mrs Nalumango commended the company its desire to leave its host communities in a better and more resilient state than it found them.
"Communities should be left in a better position in terms of greater economic development, protection of local biodiversity, enhanced public infrastructure, improved education, health care and environmentally sustainable agricultural practices," she said.
"FQM has a strong history of supporting education both privately and in partnership with the Government in North-Western Province and beyond. Government appreciates these efforts and encourages focus on education as it is perhaps the most impactful investment, with the most long-term social and economic returns."
Speaking at the same event, First Quantum Minerals Chairman, Philip Pascall said: "It is great that in Zambia, Christianity does flourish. But do not take it for granted. It needs facilities like this where people are given an opportunity to work at it."
"More long-term and profound thinking is what is important when you are thinking about the future of young people and their development. Mines do not go on indefinitely; hence you must ask yourself what you can actually do that would make their legacy last"
"As First Quantum, we see it as an obligation to Zambia to try and build the kind of strength and capability that will achieve the things that are of concern to the Government"
Trident College was founded by the Pascall family with a vision to establish an international school in North-Western Province, to help build a multi-cultural community in Solwezi and ensure that young Zambians and other international students, can confidently occupy centre stage in a global arena.
Since its establishment, 88 scholarships have been awarded to local pupils with exceptional academic potential, to pursue their secondary and A-level studies at this world-class institution.
In addition to its trio of primary and secondary schools i.e Trident Preparatory, Trident College, and Sentinel Kabitaka Private School, FQM's Kansanshi mine also runs Kwambula Technical Training centre where men and women in and outside of Solwezi can acquire practical skills that are valuable around the world and ultimately contribute to the economic development of the country.
-Ends- 



About First Quantum Minerals Ltd
First Quantum Minerals Ltd is a global metals and mining company producing mainly copper, gold and zinc. The company's assets are in Zambia, Spain, Mauritania, Australia, Finland, Turkey, Panama, Argentina and Peru.
In 2021, First Quantum globally produced 816,435 tonnes of copper, 312,492 ounces of gold and 16,818 tonnes of nickel.
In Zambia it operates the Kansanshi mine and smelter in Solwezi and the Sentinel mine in Kalumbila.
The company is listed on the Toronto Stock Exchange.
http://www.first-quantum.com/
---
For media inquiries please contact:
Gillian Langmead at Langmead & Baker Ltd;
+260 979 060705;
info@langmead.com