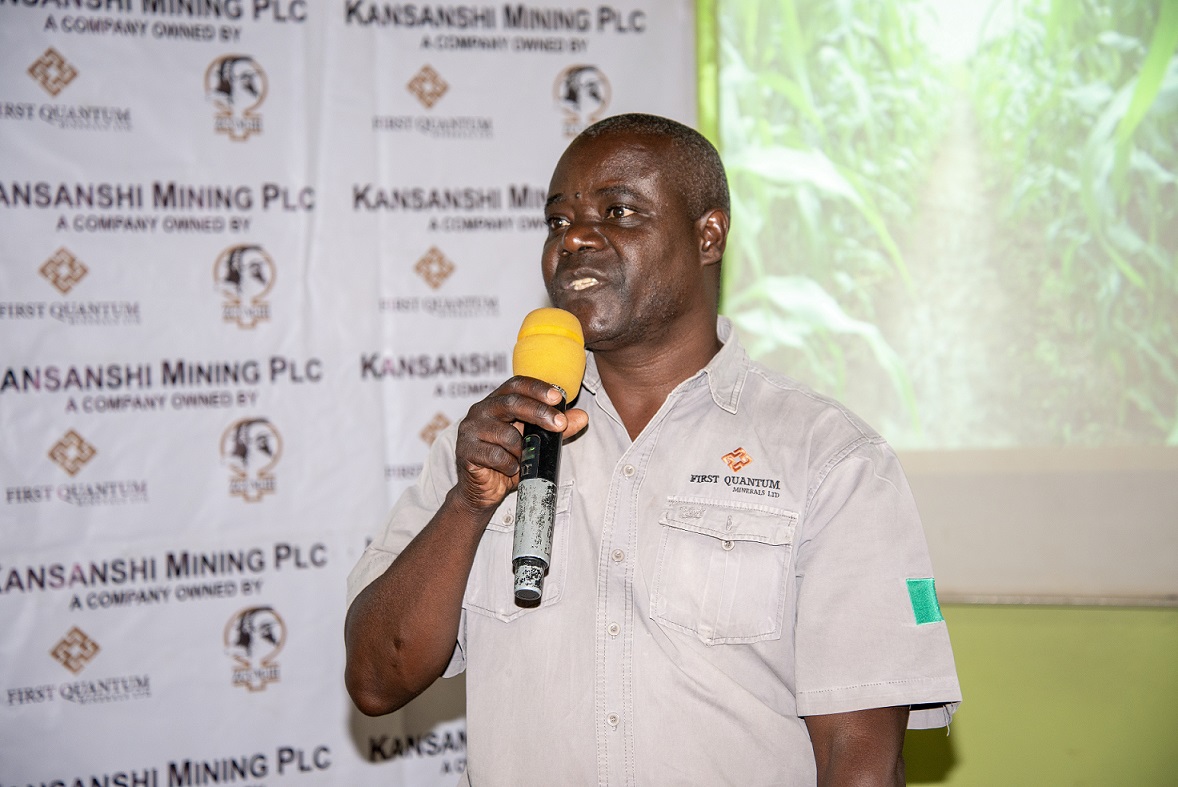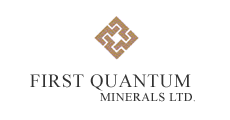 FOR IMMEDIATE RELEASE
WITH PICTURES
OCTOBER 20, 2022

FQM CALLS FOR ENHANCED SUSTAINABLE AGRICULTURAL PRODUCTION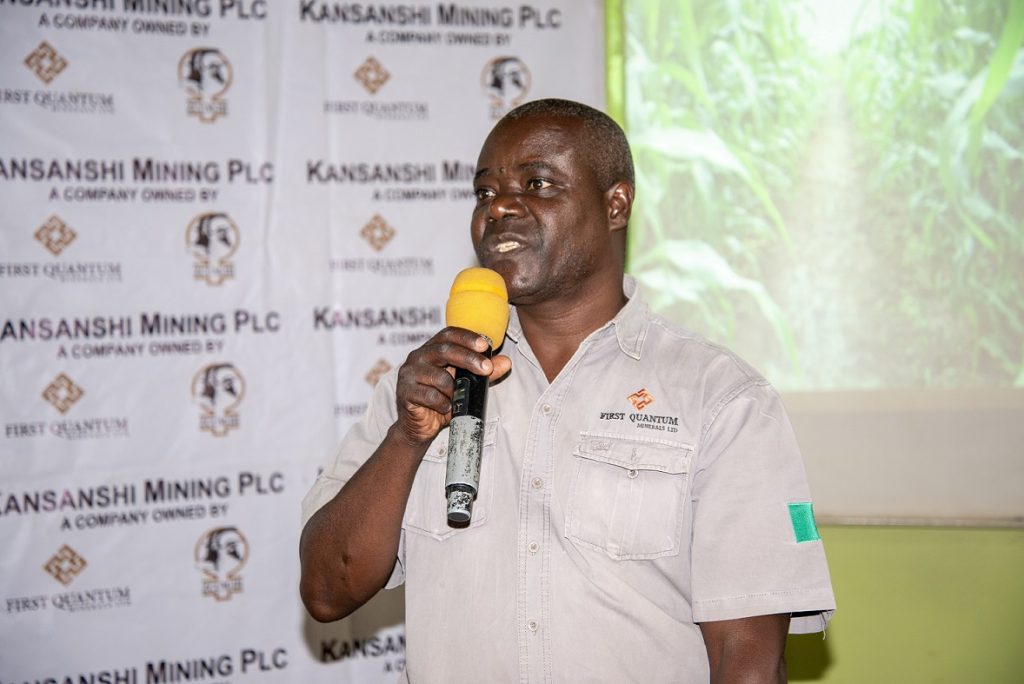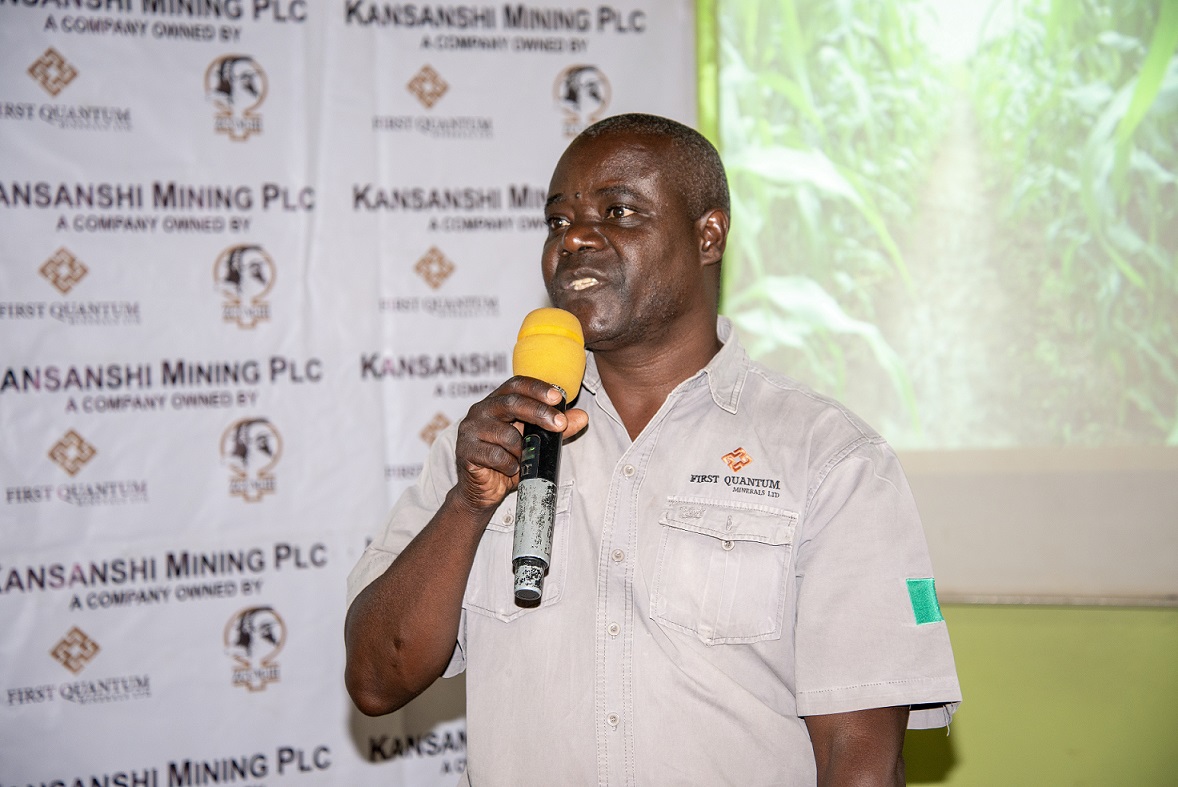 SOLWEZI, ZAMBIA – First Quantum Minerals has called for enhanced sustainable agricultural production to end hunger, achieve food security and improve nutrition and income for local farmers in North-Western Province.
The mining firm has identified transport and lack of storage facilities as some of the challenges hindering local farmers' participation in the agriculture sector.
FQM believes the true economic growth of a country is reflected in the state of health, education, agriculture, and quality of life that its citizens live. And through its Kansanshi Mine conservation farming team, the company has continued to assist local farmers with training, monitoring, and mentorship for maize, soya, groundnut, and vegetable production.
"So, why are we supporting sustainable agriculture? Because we believe agriculture is supposed to be viewed as a business, and as Kansanshi, we've moved further to help the farmers produce vegetables, fruits, and much other agricultural produce needed in Solwezi and other neighbouring Districts.
So to start with, we want to help in the transportation of these vegetables and fruits, until such a time that these businesses can support themselves. We also are providing processing and packaging places and electrical cold-rooms and village cold-rooms constructed by Kansanshi to help preserve their produce," said FQM's Kansanshi Foundation supervisor in charge of Conservation Farming Training and Operation, Maximillian Katanga.
Mr Katanga was speaking at an information-sharing dialogue on agriculture organised by the Extractive Industry Transparency Alliance (EITA), which was held under the theme 'enhanced sustainable agriculture as a business.'
The meeting's main objective was to help local farmers see agriculture as a business, and demonstrate how they can leverage existing assets to catalyse the economic transformation and diversification of Solwezi .
"One solution for sustained production is for the farmers to be grouped, keep the production steady and meet the market needs. And we have established some markets for locally produced vegetables and other agricultural products for places like the Kansanshi Golf Club (KGC), supermarkets like Shoprite, PicknPay, and Choppies. And what we also want is to see to it that some of what these farmers are producing can cross the border," he continued.
Speaking at the same event, Principle Planner – Provincial Administration Christopher Bwalya said that there has been low agricultural diversification in the province, as well as low citizen participation in the agricultural sector.
"So, out of this meeting, the expectation is that as next to the Eighth National Development Plan, we should begin to think of solutions, we should begin to think of answers, for Solwezi, for North-Western Province, on how we are going to look for answers on issues of low diversification, as well as issues of low industrialisation
So, if we are going to talk about enhanced sustainable agriculture as a business, then how does a business grow? Each one of us might be at a different level. But for you to grow to a level that is sustainable, you might need to do, in terms of increasing your production. So, the Eighth National Development Plan intends to create an environment that will sort of enhancing our participation as local businesses," he said.
And EITA National Coordinator Mwiya Mwendawande said there is a need for multifaceted stakeholder engagement targeting the people in agriculture, mainly women and youths.
He however said that despite the private sector having an obligation under their Corporate Social Responsibility programming to complement the Government in its development agenda, is the responsibility of the government and the local authority to provide social and economic services to communities.
"Things have to be very clear. What is the role of the private sector, what is the role of the government, and what is the role of the council? In that case, you will find that in a mining host community, every time somebody is talking about development, they are saying no we have a mine, why don't we have a school? We have mines, why don't we have a health centre. That fact is that the mine exactly pays the taxes. It's the role of the central government to utilise those taxes towards developing that community," explained Mr Mwendawande.
FQM believes that improving agricultural production should be at the centre of all agricultural programmes and policies while promoting well-designed business development strategies in the agriculture sector.
The mining firm through its conservation farming project has continued to assist local farmers with training, monitoring, and mentorship for maize, soya, groundnut, vegetables, and fruit production.
-Ends-



About First Quantum Minerals Ltd  
First Quantum Minerals Ltd is a global metals and mining company producing mainly copper, gold and zinc. The company's assets are in Zambia, Spain, Mauritania, Australia, Finland, Turkey, Panama, Argentina and Peru. 
In 2021, First Quantum globally produced 816,435 tonnes of copper, 312,492 ounces of gold and 16,818 tonnes of nickel. 
In Zambia it operates the Kansanshi mine and smelter in Solwezi and the Sentinel mine in Kalumbila. 
The company is listed on the Toronto Stock Exchange. 
http://www.first-quantum.com/ 


For media inquiries please contact: 
Gillian Langmead at Langmead & Baker Ltd;  
+260 979 060705;  
info@langmead.com