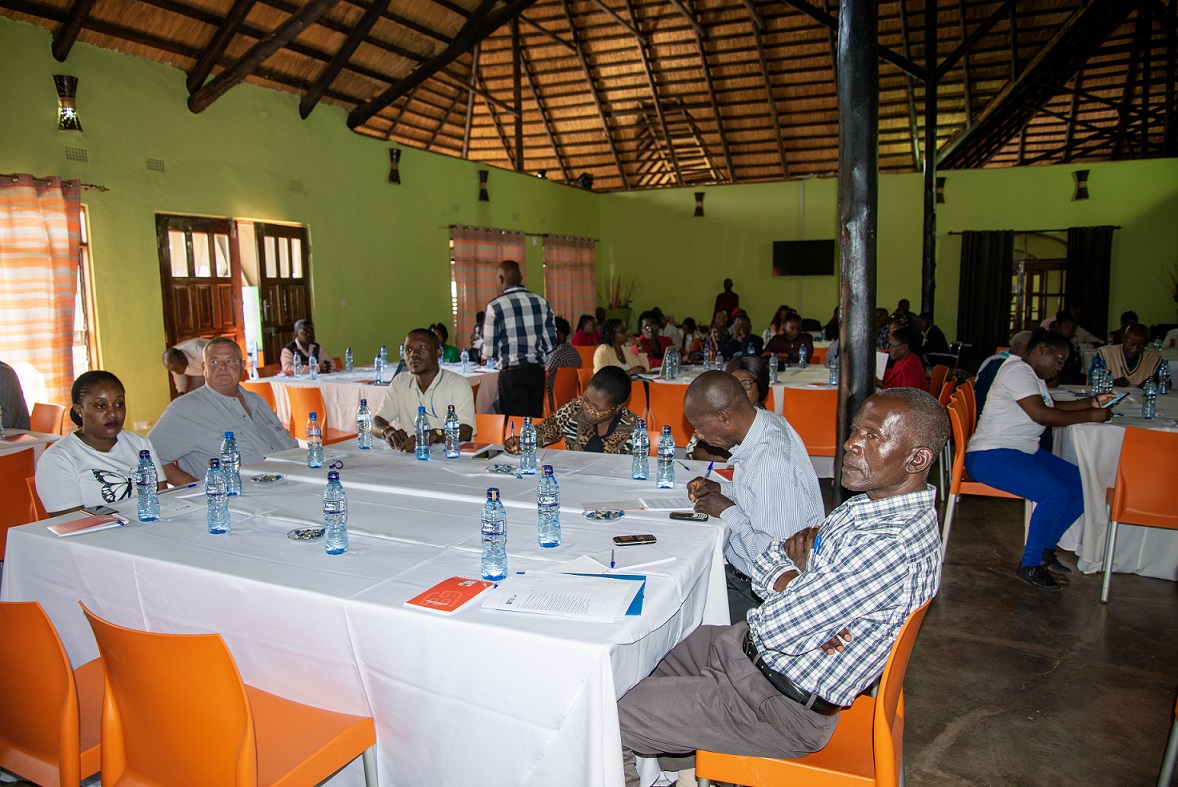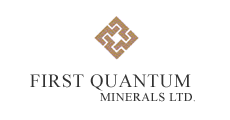 FOR IMMEDIATE RELEASE
WITH PICTURES
NOVEMBER 4, 2022

NGO SURVEY COMMENDS FQM FOR COMMUNITY ENGAGEMENT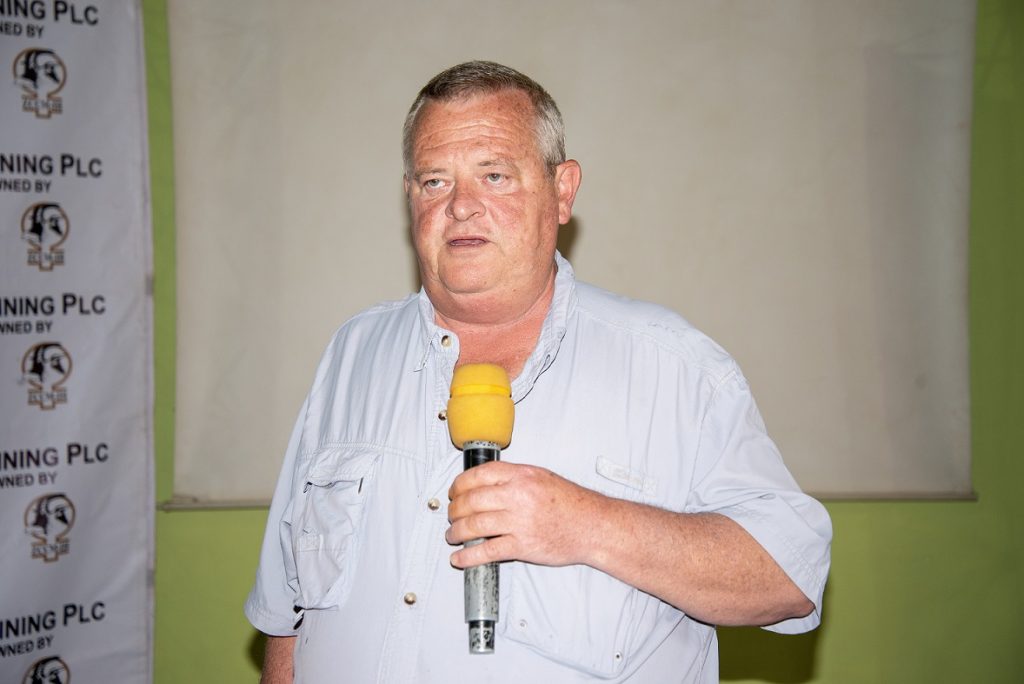 SOLWEZI, ZAMBIA – A survey by the Extractive Industry Transparency Alliance (EITA) has commended First Quantum Mineral's Kansanshi Foundation for the quality of its community engagement, particularly on its water quality projects.
The survey came as the mining company's community action team in Solwezi redoubled its efforts to complement the government's work in improving the health, education and quality of life of its citizens in communities surrounding its mining operations in North-Western Province.
FQM has spent more than US$100 million on its sustainability and community development programmes including construction of classroom blocks at several schools, scholarship programmes for pupils from low-income households, women and youth skills development initiatives, and investment in quality health care.
"FQM has aligned its corporate social investment programmes with the Eighth National Development Plan (8NDP) and the United Nations Sustainable Development Goals with the aim of uplifting living standards in its areas of operation," said FQM's Kansanshi Foundation manager Bruce Lewis.
Mr Lewis said this at a recent information-sharing dialogue organised by the Extractive Industry Transparency Alliance (EITA).
The mining firm has also stepped up its effort to engage extensively with non-governmental organisations (NGOs) to keep them abreast of its sustainability programmes and community engagement projects in the areas around its Kansanshi Mine in Solwezi and Sentinel Mine in Kalumbila.
During the meeting, the EITA released a perception survey of the impact of Kansanshi Mine's corporate social investment on local employment, local procurement, overall CSR programmes, community healthcare programmes, agriculture and forestry programmes, community education programmes, livelihood development programmes, women's empowerment programmes, community infrastructure programmes, community safety programmes, sports, arts and culture programmes, air quality and water quality.
The survey revealed that the company has done well in improving access to quality water and that interventions involving information sharing generally scored highly.
"Corporate social investment programmes are aimed at encouraging local people to reduce long-term direct dependence on the mine and engage in livelihood improvement programmes that will be continued even after the life of the mine has come to an end," explained Mr Lewis.
Until 2010, most farmers in communities surrounding the mine's operations were mostly subsistence farmers. Now they are all farming for profit, which makes them emerging commercial farmers.
FQM has provided training and technical support to close to 40,000 North-Western farmers and early agricultural input delivery to 7,000 small-holders resulting in a yield growth of 56 bags per lima from six bags in 2010 – equivalent to 900 percent growth over the last decade.
The mining firm is focused on removing barriers to agricultural growth in the area as part of its effort to create secondary economic development near its mining activities.
FQM's efforts to improve community-based health services while advancing disease prevention are framed by a broader vision of where corporate support can have the most impact.
SDG number 4 which seeks to ensure inclusive and equitable quality education and promote lifelong learning opportunities for all encompasses FQM's extensive education programmes at both mines.
These include the Kansanshi Quality Education Improvement Programme (KanEQuIP), support for Early Childhood Education (ECED), Solwezi Trades Training programmes, and numerous school projects.
Under its School Improvement Programme, the company is also supporting a Continuous Professional Development (CPD) programme, where teachers are provided with training on modern teaching methods, including action plans for implementation.
The engagement serves as a way of updating cooperating partners on the company's projects to avoid duplication of sustainability programmes by organisations on the ground. It also helps demonstrate the positive impact the mine's projects are having on the local population to promote accountability.
A mine's obligation to preserve biodiversity doesn't end at the concession fence. In addition to its area of direct environmental impact, there is a broader ecosystem to consider, along with aspects of sustainability that may extend across an entire region.
Conservation initiatives start right in Sentinel's backyard, where the mining concession extends into the protected Lualaba National Forest.
As forested land is being cleared to allow the development of the Sentinel mine at Kalumbila, the trees are used for everything from pipeline supports to school desks, thanks to a unique company-run sawmill that also provides local workers with valuable new skills.
Under the environmental compliance terms agreed with the Ministry of Mines and the Forestry Department, First Quantum is committed to preserving the forest while also helping to restore the ecological balance that has been disrupted in recent decades by development and illegal poaching.
-Ends-


About First Quantum Minerals Ltd
First Quantum Minerals Ltd is a global metals and mining company producing mainly copper, gold and zinc. The company's assets are in Zambia, Spain, Mauritania, Australia, Finland, Turkey, Panama, Argentina and Peru.
In 2021, First Quantum globally produced 816,435 tonnes of copper, 312,492 ounces of gold and 16,818 tonnes of nickel.
In Zambia it operates the Kansanshi mine and smelter in Solwezi and the Sentinel mine in Kalumbila.
The company is listed on the Toronto Stock Exchange.
http://www.first-quantum.com/
---
For media inquiries please contact:
Gillian Langmead at Langmead & Baker Ltd;
+260 979 060705;
info@langmead.com