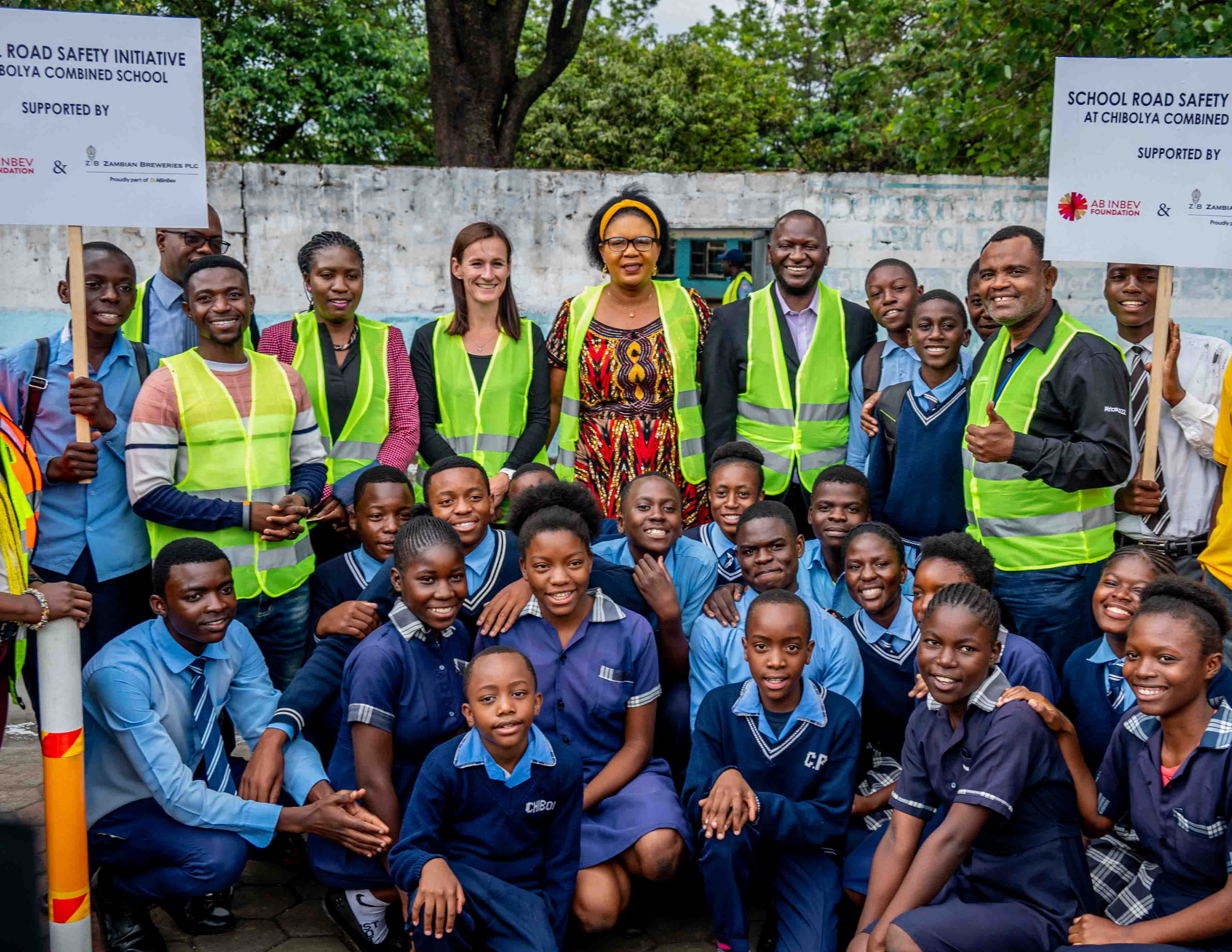 FOR IMMEDIATE RELEASE
WITH PICTURES
NOVEMBER 23, 2022
ZAMBIAN BREWERIES BACKS CHILD ROAD SAFETY CAMPAIGN
Brewer partners with the Zambia Road Safety Trust and Road Traffic and Safety Agency to install safety infrastructure at schools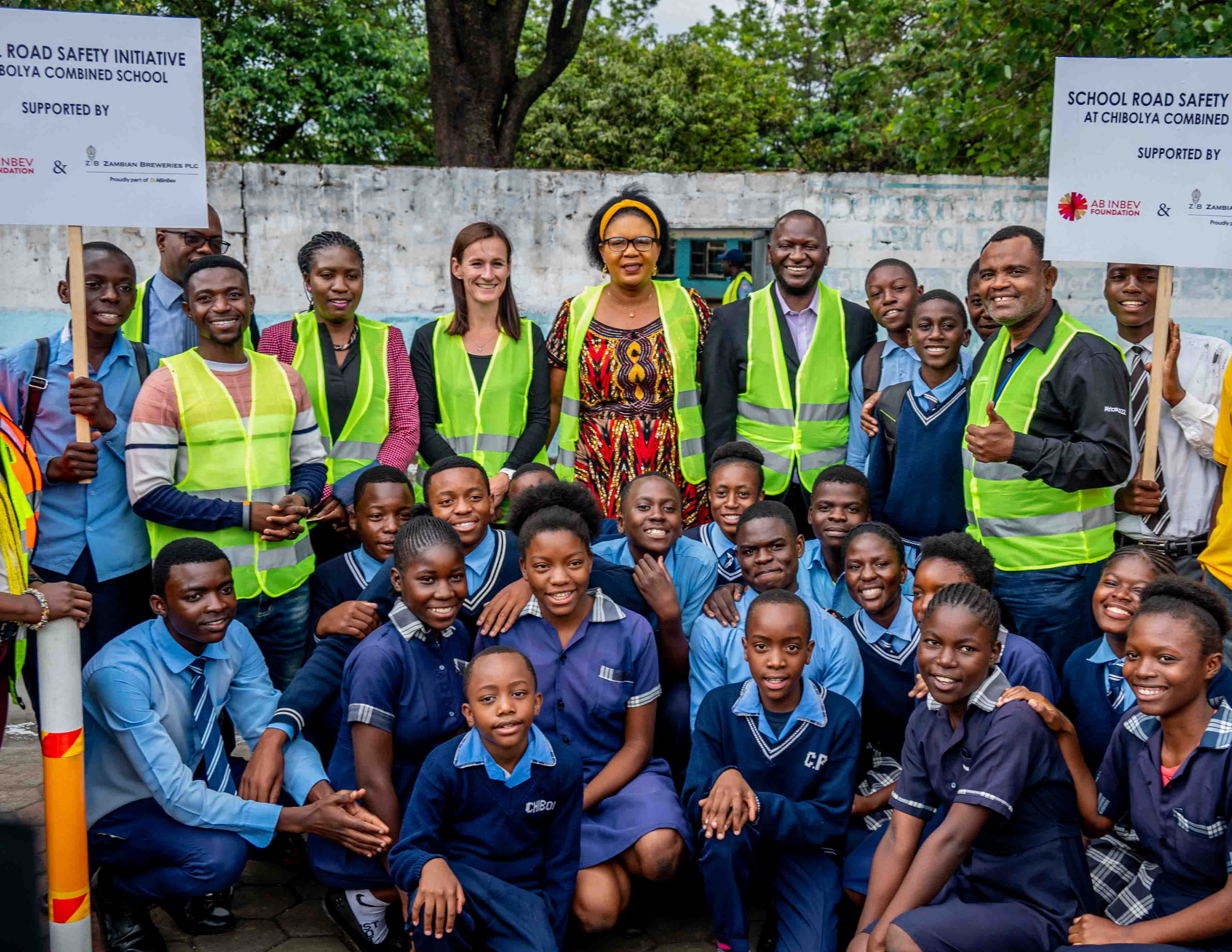 LUSAKA, ZAMBIA – Zambian Breweries has joined hands with the Road Transport and Safety Agency and the Zambia Road Safety Trust to promote road safety among schoolchildren at primary schools in Lusaka.
According to the Road Traffic Accident Statistics Report by RTSA, 1,457 children below the age of 16 years were involved in road accidents in 2021, with 213 of those dying as a result of their injuries.
It is against this backdrop that Zambia Breweries, with the support of its parent company AB InBev Foundation, has sponsored the enhancement of child safety in school zones through the provision of improved road safety infrastructure. Among the safe infrastructure improvements constructed are road markings (zebra crossings), improved road signage, pedestrian gate entrances and pedestrian foot pathways with pavers.
Zambian Breweries Country Director Michelle Kilpin explained that the brewer was committed to doing its part to improve the communities where it operates and improving road safety was a key pillar of that commitment.
Meanwhile, Acting RTSA CEO Alinani Msisya reiterated that the agency has had a good long-standing relationship with Zambian Breweries, having partnered together on the brewer's Smart Drinking campaign from its inception in 2016 to help educate consumers on responsible alcohol consumption.
"We are delighted to be a part of this launch to ensure the safety of our school-going children through the implementation of road safety infrastructure. We have placed a high emphasis on road safety because every child deserves a safe journey to and from school and I am glad to thank Zambian Breweries who have been a key partner with us in our goals to maintain order and safety for road users," he remarked.
As a key partner in the project, the Zambia Road Safety Trust closed out the launch by thanking Zambian Breweries for its support and was hopeful that the partnership would extend to other learning facilities in the country that were having road safety challenges.
Ends
About Zambian Breweries
Zambian Breweries Plc is part of Anheuser-Busch InBev (AB InBev), the largest brewer in the world, with more than 500 beer brands and some 200,000 employees in over 50 countries. It is also one of the world's largest bottlers of soft drinks. Zambian Breweries was established in Zambia in 1968 and its product range has grown to include clear beers such as Mosi Lager, Castle, Carling Black Label, Eagle, Stella Artois, and Budweiser.
For media inquiries please contact
Gillian Langmead at Langmead & Baker Ltd
+260 979 060705
info@langmead.com