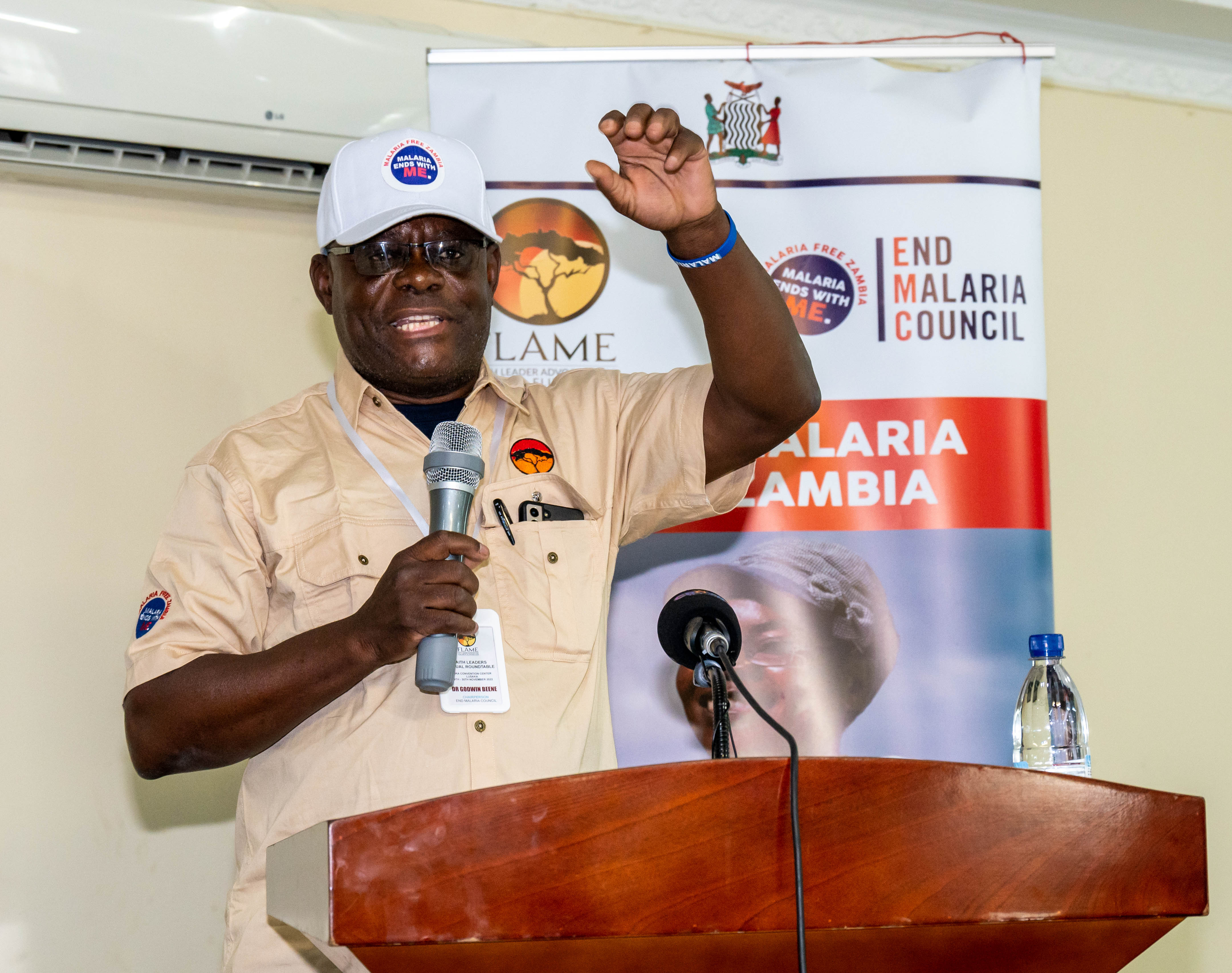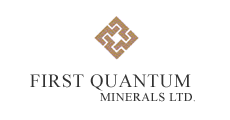 FOR IMMEDIATE RELEASE
WITH PICTURE
DECEMBER 5, 2022
MALARIA IS COSTING ZAMBIAN BUSINESSES MILLIONS, SAYS CONSORTIUM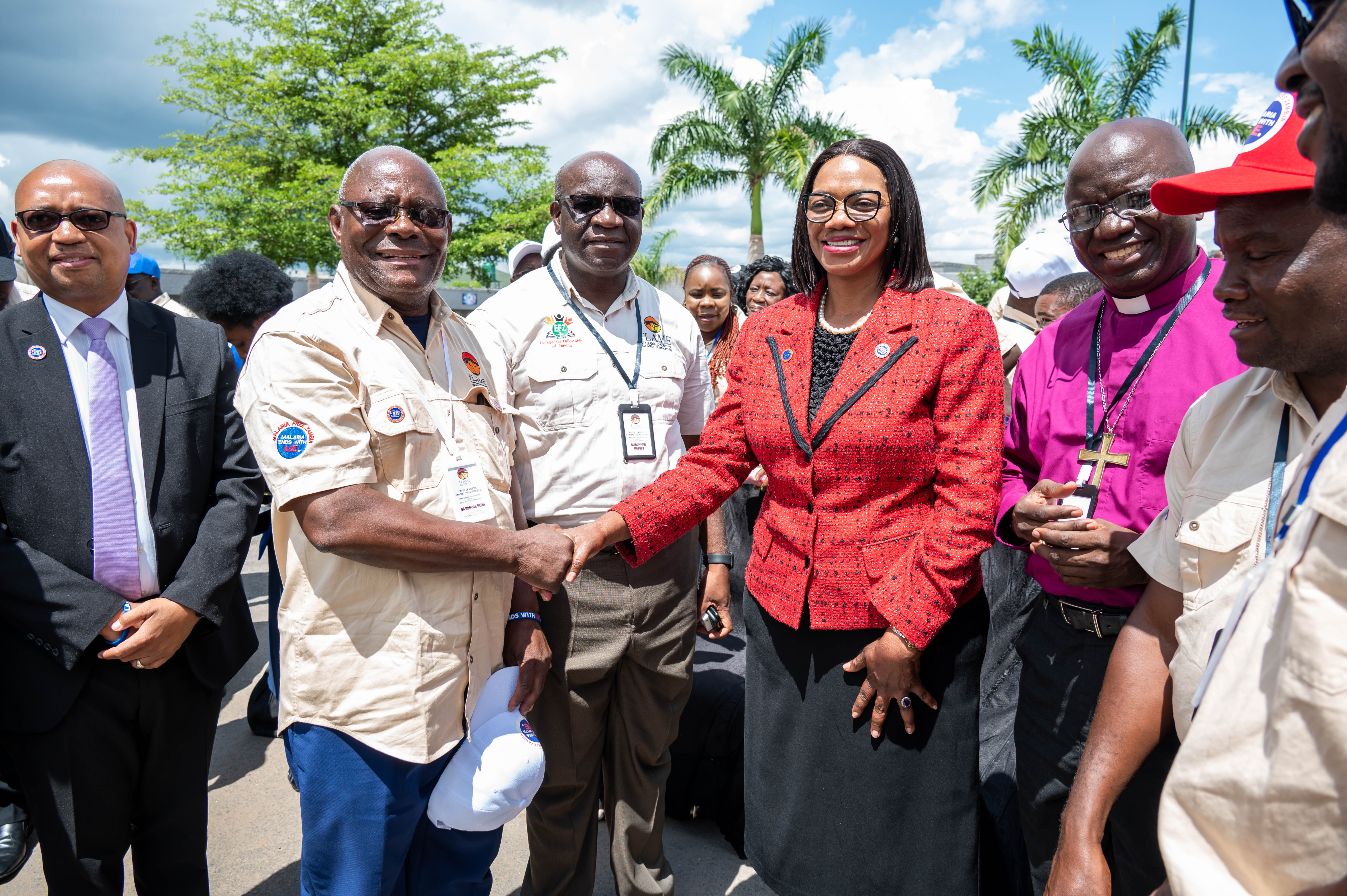 LUSAKA, ZAMBIA – Zambian businesses lose millions of kwacha annually in reduced productivity hours due to malaria infections in the workforce. This detrimental yet often overlooked impact of the disease was just one of the many issues spotlighted at a convocation of stakeholders in the fight against malaria from both the public and private sectors at the Mika Convention Centre from the 29th to the 30th of November 2022.
This roundtable discussion was spearheaded by the Faith Leaders Advocacy for Malaria Elimination (FLAME) in partnership with the Zambian government and the End Malaria Council, a consortium of public and private leaders that have been investing in the fight against malaria since 2019.
"Our country Zambia recorded over 6.3 million cases of malaria in 2021 with 1480 malaria deaths recorded in the same year," said Honourable Sylvia Masebo, Minister of Health and government representative at the conference. These numbers, despite the ongoing efforts to reduce them, remain a huge concern for the government.
Speaking at the same event, Dr Godwin Beene, End Malaria Council Chairperson and FQM Zambia's Government Affairs Specialist said, "Private sector employees miss an average of four days for each malaria episode and an additional 2.5 days to care for their families when they have malaria."
"Businesses lose…close to a billion dollars in revenue and indirect costs from productivity losses and an additional $15.2m in direct costs for diagnosis, treatment and prevention of malaria in employees. If there is any reason why we should all join hands and get rid of malaria, please let it be this one," he went on to add.
Through the End Malaria Council, businesses and other stakeholders are able to participate in increasing advocacy efforts and mobilising domestic resources to fill in the existing funding gaps in the fight against malaria.
Cooperating partners such as First Quantum Minerals, Zambia Revenue Authority, Zambia Chamber of Commerce and Industry, Zambia Sugar Plc and others have all doubled down on their efforts to purchase and distribute more anti-malaria commodities such as indoor spray, mosquito nets and malaria drugs and test kits in their respective catchment areas.
"We would like to motivate others who care about their workforce, who care about the families of their workforce to come on board and spend as much effort as we are doing in the areas where we are operating," implored Dr Beene in his concluding remarks.
-Ends-
About First Quantum Minerals Ltd
First Quantum Minerals Ltd is a global metals and mining company producing mainly copper, gold and zinc. The company's assets are in Zambia, Spain, Mauritania, Australia, Finland, Turkey, Panama, Argentina and Peru.
In 2021, First Quantum globally produced 816,435 tonnes of copper, 312,492 ounces of gold and 16,818 tonnes of nickel.
In Zambia it operates the Kansanshi mine and smelter in Solwezi and the Sentinel mine in Kalumbila.
The company is listed on the Toronto Stock Exchange.
http://www.first-quantum.com/
For media inquiries please contact:
Gillian Langmead at Langmead & Baker Ltd;
+260 979 060705;
info@langmead.com