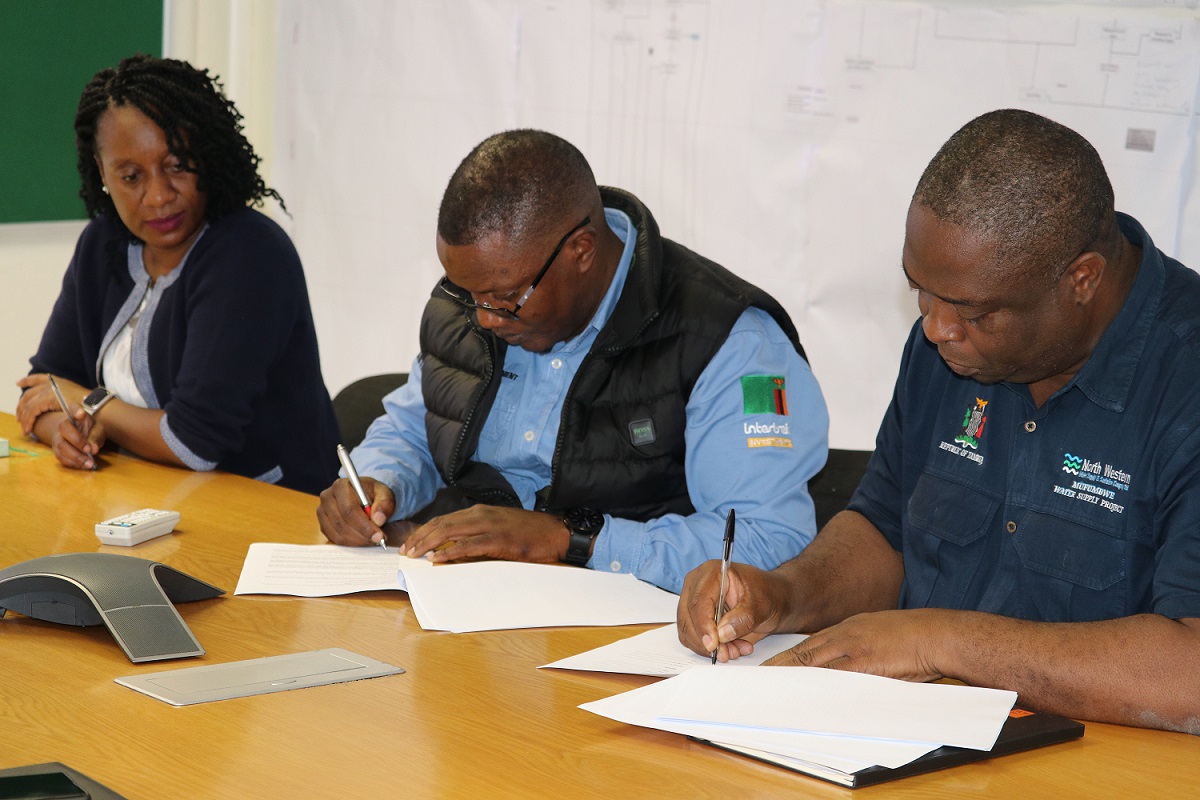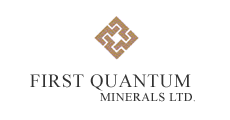 FOR IMMEDIATE RELEASE 
WITH PICTURES  
MARCH 23, 2023 


KANSANSHI MINE SIGNS MoU WITH NW WATER UTILITY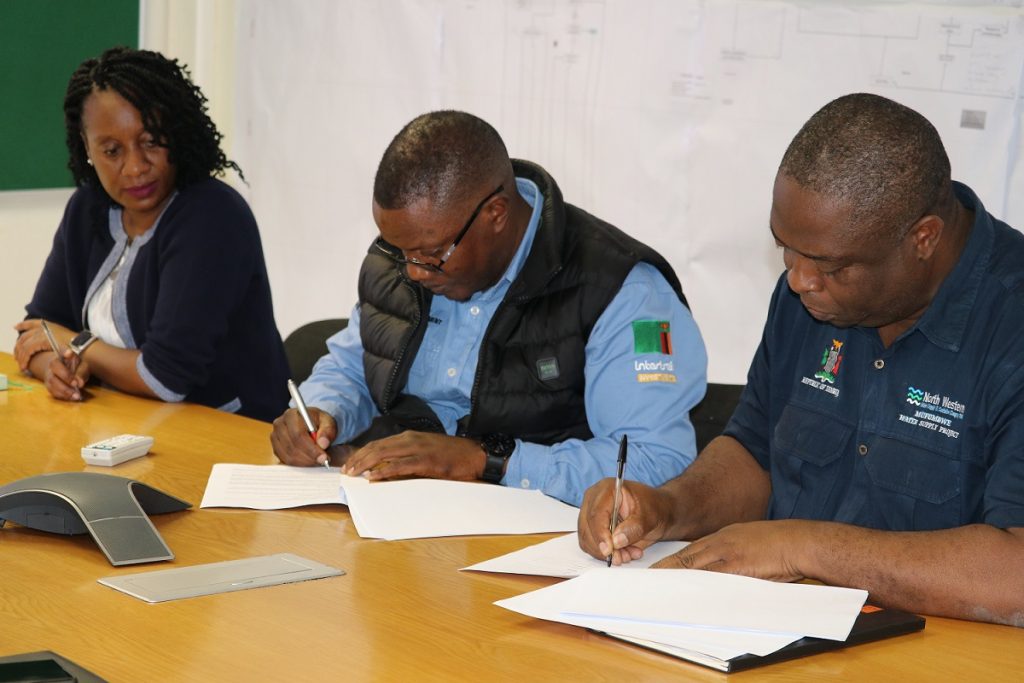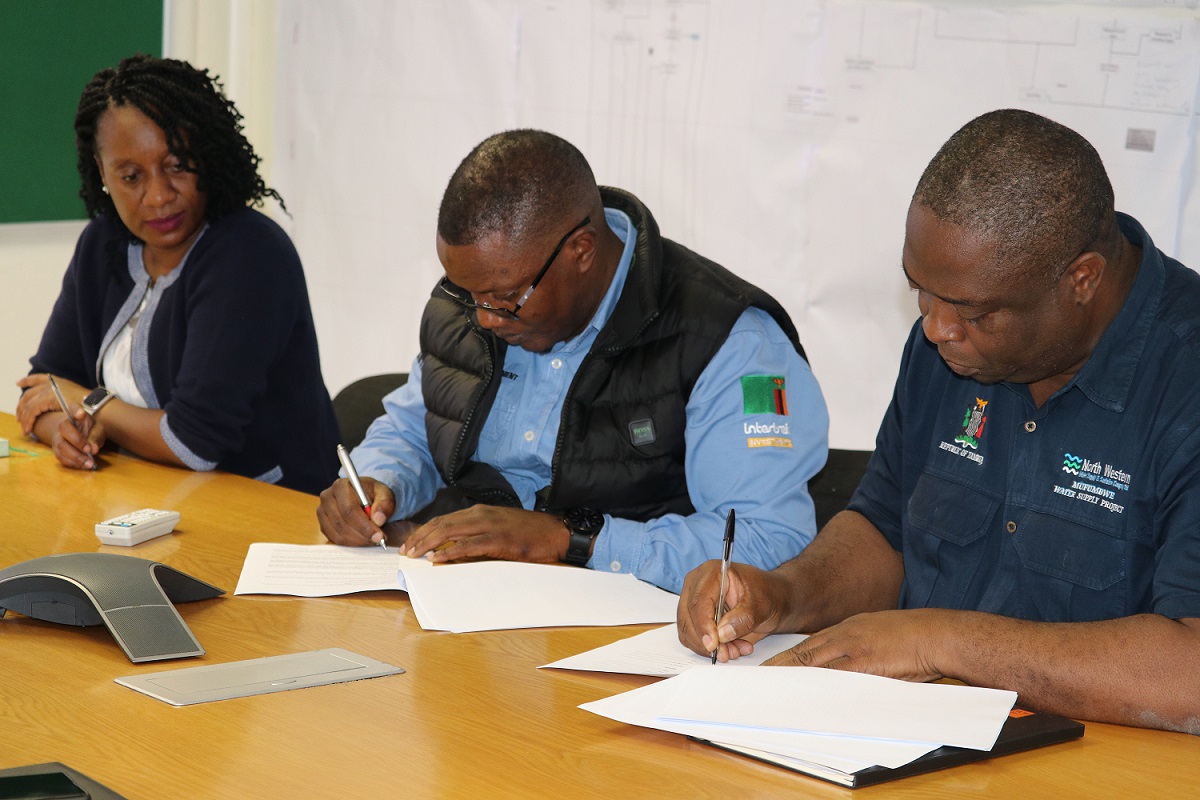 SOLWEZI, ZAMBIA – Kansanshi Mining PLC, also known as Kansanshi Mine, has signed a Memorandum of Understanding (MoU) with the North Western Water Supply and Sanitation Company Limited (NWWSSCL) to ensure the provision of piped water to the Mushitala community located on the Old Congo Road in Solwezi District.

As part of the MoU, the mine has pledged to provide a grant of ZMW 6.6 million to NWWSSCL, in the form of both material and financial support. In return, NWWSSCL will be responsible for planning and implementing the project which will provide piped water to over 150 households and public facilities, within the span of 90 days.

This grant, which is a Kansanshi Mine Corporate Social Responsibility initiative, aims to create a conducive environment for the surrounding community by providing safe and clean water. This is because the mining company believes that access to clean water is a priority for social development and is a basic necessity for life. When the water supply is improved and sustainable, it can significantly enhance a community's economic growth.

Kansanshi Mining PLC Environmental Manager, Arnold Malambo, signed on behalf of the mine while Austin Mungo, Director Finance, signed on behalf of the water utility.

Speaking after the signing ceremony, Mr Arnold Malambo said the project is intended to improve the welfare of the southern community, adjacent to the mine lease. "The project is to benefit the community adjacent to the Mine Lease around the Tailings Storage Facility (TSF), we collaborated with our partners North Western Water Supply and Sanitation Company Limited who initially had planned to take water to the community but due to lack of resources, the project would have not been implemented soon."

"It was against this premise that we got into some discussions in which North Western Water Supply and Sanitation Company requested that we help fund the project which they would implement, they provided us with the Bill of Quantities of around ZMW 6.6 million, which the mine has undertaken to sponsor as part of our Corporate Social Responsibility, this is with an understanding that the project will be executed in 90 days," he added.

Meanwhile, North Western Water and Sanitation Company Limited Director Finance, Austin Mungo said, "The need to provide water to various communities around Solwezi cannot be overemphasised. We have the mandate to provide clean, safe drinking water in North Western Province and this gesture will go a long way in achieving this dream."

"We want to thank Kansanshi for coming along as a partner with North-western Water and realising the fact that the provision of this service to the community is a necessity. We are grateful that this partnership will continue from here until the project is finished. We are also grateful for the fact that Kansanshi has provided funding towards this project," he concluded.
Currently, through the help of Kansanshi Mine, the utility company is providing water to the Mushitala Community using a water bowser.

-Ends-



About First Quantum Minerals Ltd
First Quantum Minerals Ltd is a global metals and mining company producing mainly copper, gold and zinc. The company's assets are in Zambia, Spain, Mauritania, Australia, Finland, Turkey, Panama, Argentina and Peru.
In 2022, First Quantum globally produced 775,859 tonnes of copper, 283,226 ounces of gold and 21,529 tonnes of nickel.
In Zambia it operates the Kansanshi mine and smelter in Solwezi and the Sentinel mine in Kalumbila. The company is listed on the Toronto Stock Exchange.
http://www.first-quantum.com/
---
For media inquiries please contact:
Gillian Langmead at Langmead & Baker Ltd;
+260 979 060705;
info@langmead.com